[YT]x9--82cw9h4[/YT]
Don't do the cross fades that were in the front half or third of the short.
Just stick to plain cuts.
And you gotta watch out for your own shadow!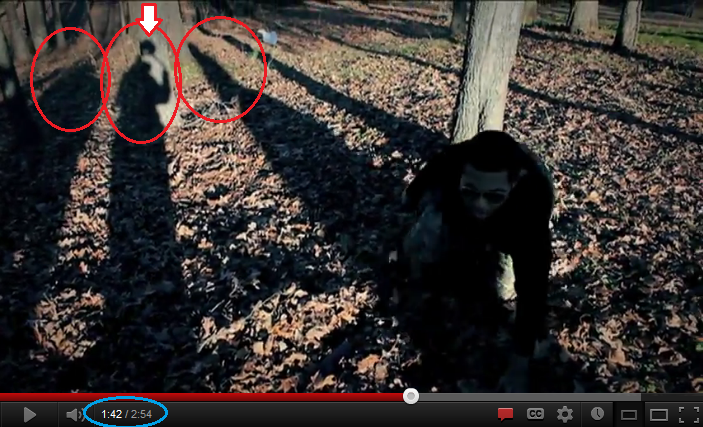 And your cohorts, as well.

Next, gotta pay attention to continuity.
- Subject in setting sunlight @ 1:55
- Shoots bad guy.
- Subject contemplates his navel @ 1:58, but at least he's still in the setting sunlight.
- Setting sunlight magically pops the fence shadow all the way across the forest and street in the next cut @ 2:00
Gotta watch these things.